Capital City Subaru Supports the Subaru Love Promise in Our Community

We support the Subaru Love Promise by connecting with organizations and supporting initiatives in our community right here in Concord, NH. Capital City Subaru participates in building a strong community by fostering efforts that bring the most good to our area in support of the five Subaru Love Promise Pillars:
We want to be a force for good and be responsible stewards in our part of the world. Through our participation in the Subaru Love Pillars, we hope to provide holistic solutions in each category that will support the initiatives most important to our community members.

Subaru Loves Learning
Subaru Loves Learning is an initiative dedicated to ensuring equal and fair education opportunities and supporting good quality education for all. We've partnered with AdoptAClassroom.org to help provide supplies and learning materials to some of our local schools, like Beaver Elementary School in Concord, NH. Through our efforts, our kids are some of the 300,000 students nationwide getting direct help from our program.
We also support Subaru's partnership with the American Association for the Advancement of Sciences (AAAS) by contributing part of the 369,393 science books to schools in communities nationwide.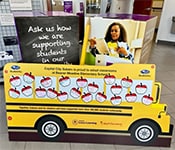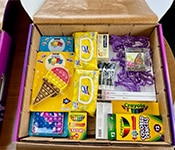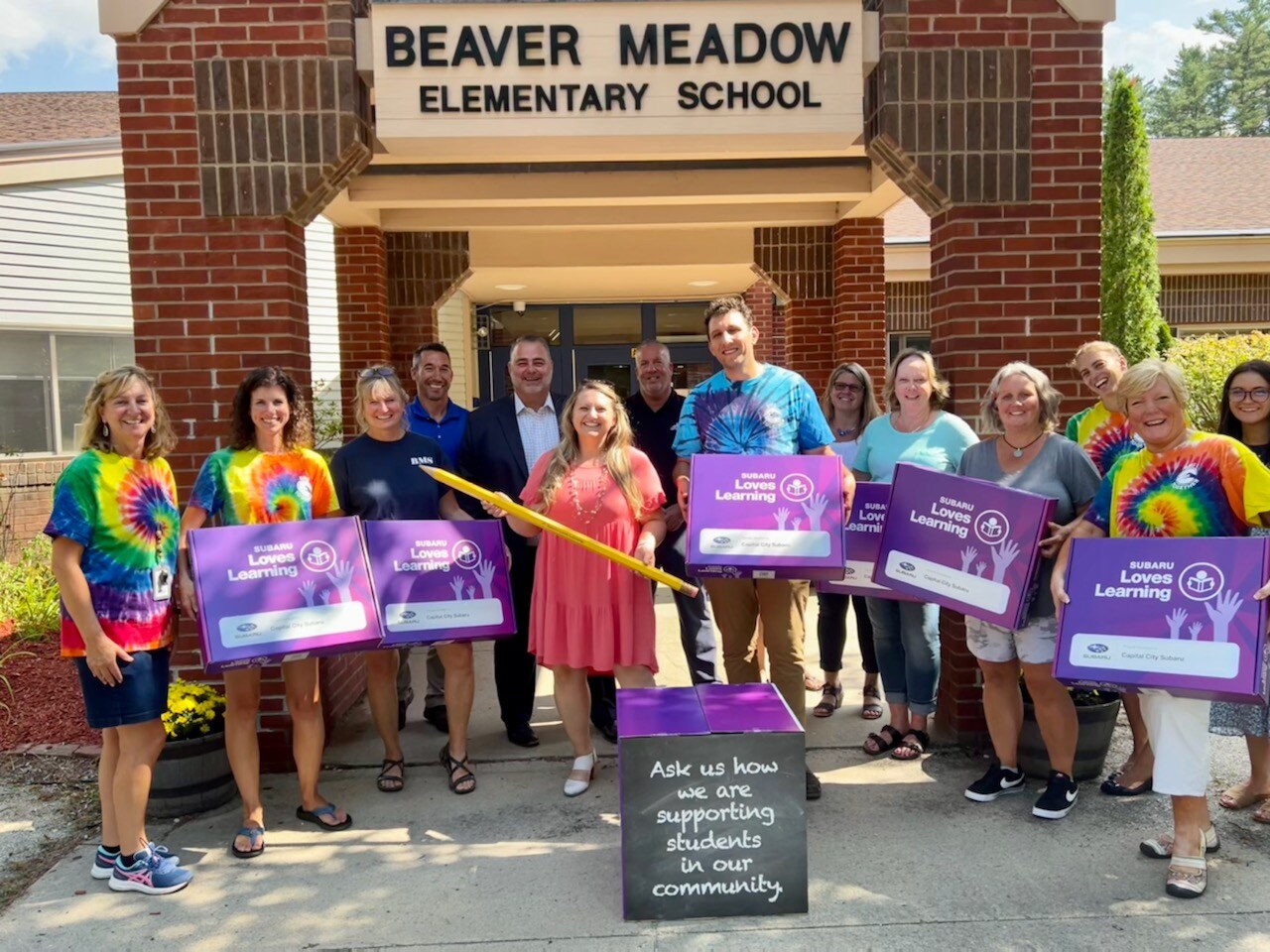 Subaru Loves Pets
We embrace our love of pets, from the design of our vehicle interiors and accessories to the volunteer organizations we support who are helping care for our most vulnerable furry friends. Capital City Subaru is a proud partner of the Pope Memorial SPCA of Concord-Merrimack County. We help ensure loveable pets are cared for and support adoption events to help them find forever homes.
Nationwide, Subaru Loves Pets supports the ASPCA by donating over $42 million to national and local organizations focused on adopting and rescuing animals. These efforts also help with transport and healthcare for over 350,000 animals. If you love pets as much as we do, look for our initiatives in October, which is Subaru Loves Pets Month.
Take a look at our Pet Picture Day at Capital City Subaru from October 2022!

Subaru Loves to Care
If you are a people-person like us, Subaru Loves to Care focuses on initiatives helping people who need critical support through life-threatening illnesses. Locally, we have partnered with the Make-A-Wish Foundation and Concord Hospital. Nationally, the biggest recipient of Subaru Loves to Care is the Leukemia & Lymphoma Society (LLS). We are proud to support people going through blood cancer, a serious illness that often has a long recovery road. Dedicated to spreading warmth and joy, some efforts include delivering blankets, arts and crafts kits, and handwritten messages to let them know they are not alone. Small gestures sometimes make all the difference in boosting morale and helping people going through a tough time.

Subaru Loves the Earth
We support efforts to improve our eco-consciousness. Capital City Subaru is working to reduce waste and care for our natural spaces around the Granite State. We are proud to be part of a company that manufactures all products in zero-landfill production plants. The Subaru plant in Indiana earned the distinction of being the only automotive production plant in the United States that has a designated wildlife habitat in its own backyard by the National Wildlife Federation.
Subaru has also teamed up with TerraCycle® to help address hard-to-recycle trash and turn them into useful solutions that also help local communities. Our goal is to make the world more sustainable and lean towards greener solutions for some of our toughest ecological problems.

Subaru Loves to Help
To fulfill the Subaru Loves to Help Promise, we've partnered with our local non-profit social welfare organization, Friends of Forgotten Children. They are a 100 percent volunteer-run organization that helps low-income and at-risk individuals get the food and clothing they need. They have been supporting the people in our community since 1972.
Nationally, Subaru supports multiple organizations helping address food insecurity across the United States. Some other organizations we support through this partnership include Feeding America, Meals on Wheels, and the American Red Cross.
Support the Subaru Love Promise in Your Neighborhood
Capital City Subaru is proud to uphold the pillars of the Subaru Love Promise. As a proud recipient of the Subaru Love Promise Community Commitment Award, getting involved in our community and helping create a better world for all are part of our core values. We want to be at the heart of creating strong communities, especially right here in Concord, NH.